5 Debt Options for Business Financing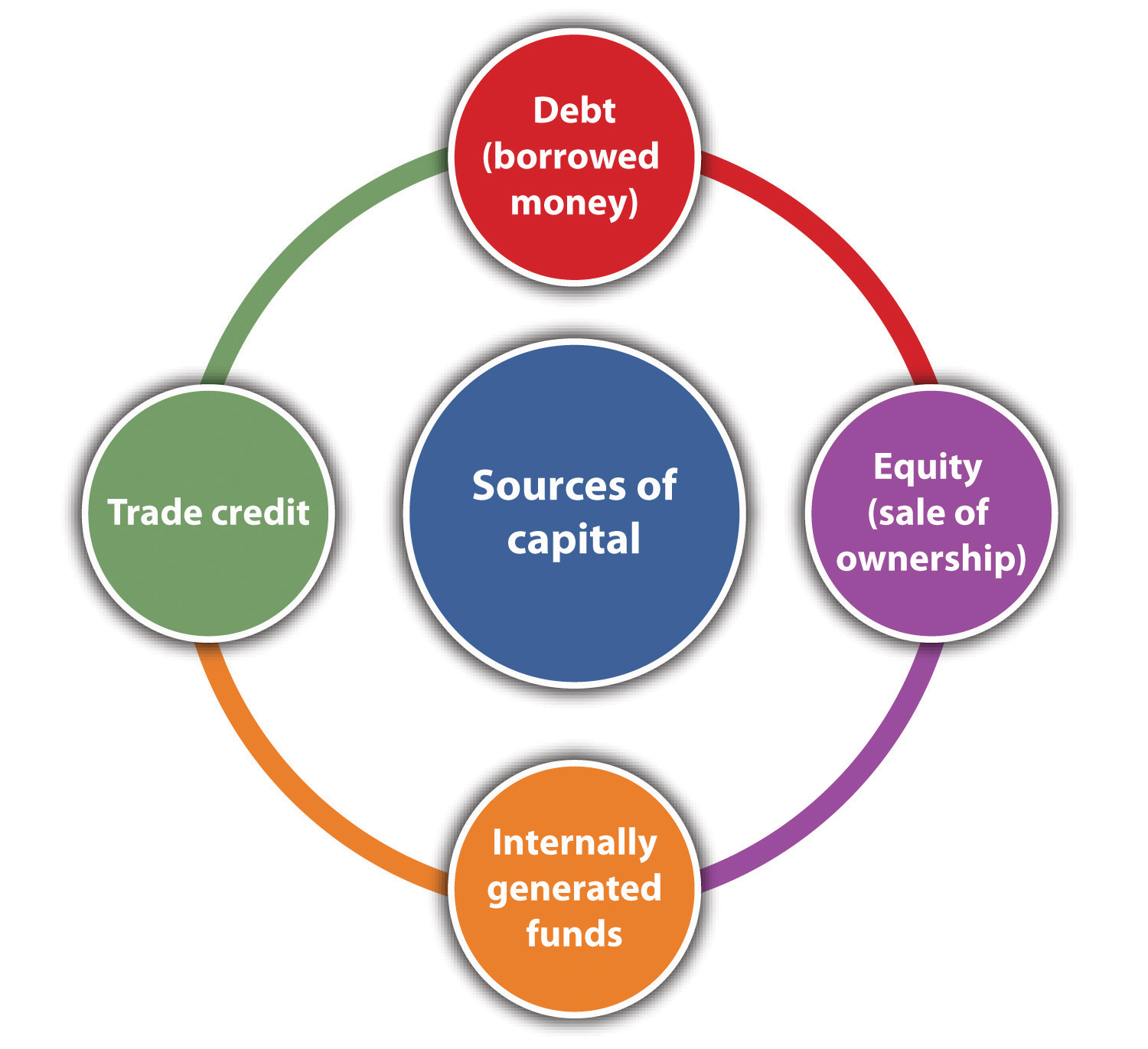 From credit cards to online loans and mezzanine capital, get an expert's advice on the many debt options available to you.
ARE YOU LOOKING TO finance your business and trying to figure out which debt options make the most sense? Hi, I'm Riley Rogers, and today we're going to walk through five different options to use debt to finance your business. We're going to look at each form in terms of its cost of capital, or what it might cost you in terms of an interest rate to borrow the money and ultimately repay.
#1: Payday Loans and Credit Cards
The first option, and typically the worst option, is the most expensive form of debt you can find: Payday loans and credit cards. Sometimes businesses have to use this form of debt as a last resort, but if you can avoid it, you can typically find lower-cost debt options to finance your business. Use that capital for purchases, startup costs, or working capital, if there is a need in your business.
#2 Subordinated Debt / Mezzanine Capital
A medium cost option is subordinated debt, or mezzanine capital. With this form of debt, they're typically taking a junior position to the collateral on your balance sheet, but the senior bank might have already had a primary lien. in this scenario you'll be paying higher interest rates, but benefiting from not having to go out and raise equity.
#3 Online Loans – Fundera
Another medium cost form of debt financing is online loans. With online loans you can go online and in a very short easy process get quotes from various lenders. A great resource to do this is Fundera. On Fundera, you are able to use an expedient light platform to input information on your business and have a whole host of options for bank loans and other forms of debt. Interest rates in this case could be in the upper single digits all the way into the mid-20s, so it's important to understand if you can find lower cost of financing and where those might come from.
#4 Micro Loans
One of those lower-cost options is Micro Loans. With Micro Loans, you can borrow up to $50,000 for low to medium borrowing costs, translating to high single digits to upper teens. You can borrow this money even when you been turned down from a bank or other wonders of the union underwriting criteria. With Axion and other micro lenders, you can also follow an easy-to-fill-out process and determine if microloans are an option for your business.
#5 Senior Lenders
The lowest-cost form of debt and also subsequently the most difficult form to get is senior loans from senior lenders. These lenders are mostly traditional banks who can go out and speak to about your financing needs. They have several different products they can use, both with and without the SBA, and they'll be able to offer interest rates as low as 4-5% up to 8-10%. Generally speaking, they are looking for businesses with some operating history, and also those that don't have a large amount of debt already on the balance sheet. This is the reason why it's the lowest cost but also subsequently the most difficult to finance.
The Advantages of Online Lenders
If you can fully understand your financing needs and also review all your options, then you can look into all the different forms of debt and figure out which one makes most sense for your business. If you're thinking about online lending, there are few great platforms to make as your first few stops: Lending Club, On Deck, Prosper, CAN Capital among many others. These platforms are able to offer a quick response and a way to go in and put a small amount of information and get a yes or no from these lenders.
These online lenders are going to be focusing on:
Your credit score
The size of your business
The size of your financing needs
What the financials look like
If you already have a significant amount of debt, or you had personal credit issues and troubles with your own background or other shareholders, it may be difficult for these online lenders to allow you to borrow money. if you're going to be working with traditional banks and you want to find a way to get involved with the SBA or use an SBA product, the SBA is able to help expand the box for senior lenders. The SBA does not specifically lend money, but they work through a network of partners who are able to issue loans using some of the SBA products which issue guarantees to the banks and allow banks to fund more companies.
Use google enhanced tool to find post via abujarock.com